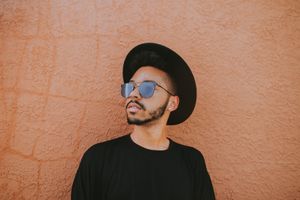 Attraction is more than just an incredible live party band - they are truly a unique special event experience. Committed to delivering the highest level of service to your event, Attraction allows you to fully immerse yourself in your celebration, right where you belong: on the dance floor, creating unforgettable moments.
On stage, Attraction features a team of award-winning, top-tier vocalists who are at the heart of this experience. The band showcases a sensational vocal foursome who shine not only as a collective but also through breathtaking solo performances, drawing from their individual experiences on platforms like American Idol and in Broadway productions. Their combined talents, extensive experience, and infectious energy empower the band to flawlessly cover a wide range of songs and musical styles. The band's musical diversity expands even further when additional members step forward, delivering captivating performances of jazz standards, Motown classics, and a myriad of pop hits and rock 'n' roll anthems.
The vocal versatility is elevated by the exceptional skill and experience of each of the band members. With decades of stage experience between them, Attraction's musicians are meticulously rehearsed to play timeless favorites as well as contemporary hits. They also offer custom arrangements to accommodate many specific requests.
Attraction offers even more than just outstanding musical performances. The band is under the expert management of Dave Barton, a detail-oriented maestro who takes pride in consulting with you to ensure that every aspect, from the event timeline to stage volume to the break music, accommodates your event's needs. With nearly four decades of performance experience, Dave's leadership allows you to relax at your event, knowing that your celebration is in the hands of a seasoned professional.
The exceptional level of entertainment is exemplified by Attraction's performances at the inaugural balls for two U.S. presidents, special events for Fortune 500 companies, and at some of the most elite resort destinations in the country. With a track record spanning two decades, Attraction has graced hundreds of weddings and corporate events, spanning from Virginia to New York to Puerto Rico. An Attraction performance is not just a show; it's a personalized and unforgettable experience that revolves around your vision.
Attraction offers a comprehensive range of options for top-tier events. In addition to the standard 9-piece lineup with 2 horns, the band can further expand its horn section or incorporate custom vocal/musical arrangements to elevate the party experience on any scale. For more intimate settings, Attraction can provide classical and jazz combo add-ons, presenting elegant solutions for wedding ceremonies and cocktail hours. Whether your event requires a continuous 3-hour set option, enhanced sound and light production, or separate DJ services, Attraction ensures seamless flow and energy aligned with your vision, exceeding your every expectation.
Finding a band that seamlessly blends world-class performance, unmatched style, and unwavering attention to detail is a rarity. Choose Attraction to turn your envisioned celebration into a reality—the band that not only delivers but surpasses your dreams.
 We're Honored To Be Your Band
 Call or Text Anytime! 804-363-2115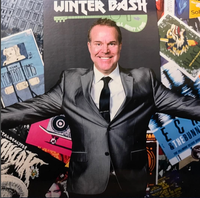 Accolades & Awards
 A Top-27 "Must Have" Band from Martha Stewart Weddings - 2023 WeddingWire Couple's Choice Award and 9x overall award winner between 2013-2023, reflecting the top 5% of wedding professionals nationwide
Best Wedding Band in Richmond Bride 2014 Reader's Choice Poll - Verified 5-Star Reviews on The Knot.com - Appearances in 2021-2023 at distinguished events for William & Mary Alumni Association, Washington & Lee University Law School, University of Virginia parents weekend, Hampden-Sydney College alumni, Virginia Commonwealth University student activities, The Collegiate School (Richmond, VA) 
Notable Events and Weddings
President George W. Bush Inaugural Ball 2004 
President Barack Obama DC Inaugural Ball 2008 
President Donald J. Trump Inaugural Ball 2017
Tennessee State Society DC Inaugural Ball 2012 
Good Guys Gala Presidential Inaugural Ball 2017 
Florida Sunshine Ball for Senator Rick Scott  2019 
Congressman Steve Scalise DC Charity Fundraiser 2018, 2019 
Wedding for Josh Wells Offensive Lineman Tampa Bay Buccaneers Super Bowl winner 2020 
Wedding for Sam Rogers Fullback LA Rams, Buffalo Bills 2019 
Wedding for Tim Melville - Pitcher Kansas City Royals 2021 
Wedding for Heather O'Reilly US Women's Soccer Team 2013 Gold Medalist, World Cup Champion