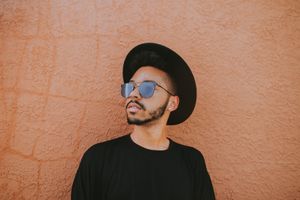 Why Attraction? 
Let's face it. The goal of every celebration is to have a great time. Finding a band that can create that energetic atmosphere is easy when you choose Attraction. Crisp harmonies, a dynamic stage show, a packed dance floor and never a canceled show. This dance band performs songs from every era. Top 40, Motown, Beach, Soul, Classic Rock, Jazz and more. 

9-12 Piece Band. Lineup Standard: 2 Female Vocals, 2 Male Vocal, 1 Guitar/Vocal, 1 Keyboard/Guitar/Vocal, 1 Keyboard/Trumpet, 1 Bass/Vocal, Drums, Additional Horns Optional ( 1 included), Full Pro AV Production.
Seasoned  10 Years WeddingWire The Knot Couples Choice Awards 
To have performed hundreds of events from New York City to Puerto Rico to France is a feat matched by only a few bands. To have performed full time for more than 15 years says a lot for a band's success. Attraction have performed for presidential candidates, governors, corporate groups, anywhere that great music and a great time was the goal. One event planner even flew the band to San Juan, Puerto Rico to insure a flawless party. Not too bad! Of course these guys and gals are talented, but experienced as well and it pays off. They can shift gears in an instant delivering what every event needs. Know that you are in good hands with pros who's one goal is to make YOUR event shine.
Client Service 
With Attraction you'll notice the big difference - a high energy stage show, state-of-the-art PA and lighting, attention to detail, superb client service and performers with a keen desire to please. The band's state-of-the-art sound system is always set at a volume level that suits YOU. In short, everyone can dance and talk. Not only is Attraction engaging, they're easy to work with. Read the 50+ reviews above. Bandleader Dave Barton will work closely with you to ensure your confidence and make it easy.

"I am that detail person and will work with you or your event coordinator ensuring a good flow as well as maximizing dancing during your event."   --Dave Barton 
Trained MC and Event Planning 
Dave Barton can announce your wedding party as they enter the reception, DJ your breaks and break only when you are cutting your cake, making toasts or taking pictures. He can serve as emcee for your gala. All mics are wireless for you to use when needed. For events as varied as upscale weddings to backyard throw-downs, to huge galas,  Attraction can cover it all,

 We're Honored To Be Your Band
 Call or Text Anytime! 804-363-2115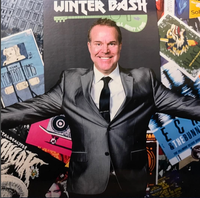 Accolades & Awards
 Top 27 Must Have Band from  Martha Stewart Weddings  
Featuring singer Iris Burruss from Broadway's Smash Hairspray 
Best Wedding Band in Richmond Bride "2014 Reader's Choice" Poll. 
EIGHT time WeddingWire Couple's Choice Award 2013, 2014, 2015,  2016,  2017, 2018, 2019, 2020,2023  and      Bride's Choice award 2011, 2012. This award reflects the top 5% of wedding professionals nationwide. 
 
Notable Events and Weddings
President George W. Bush Inaugural Ball 2004 
President Barack Obama DC Inaugural Ball 2008 
Tennessee State Society DC Inaugural Ball 2012 
Good Guys Gala Presidential Inaugural Ball 2017 
Florida Sunshine Ball for Senator Rick Scott  2019 
Congressman Steve Scalise DC Fundraiser 2018, 2019 
Wedding for Josh Wells Tampa Bay Buccaners Super Bowl winner 2020 
Wedding for Sam Rogers Full back LA Rams Buffalo Bills 2019 
Verified Five Star Reviews on > The Knot